The Best Pure Ceylon Organic Cinnamon Supplier in Sri Lanka
Are you looking here to find an organic cinnamon supplier in Sri Lanka? From Acril Tea, you get USDA-certified organic and the best quality cinnamon. In addition, how do you know you're buying true organic cinnamon? Organic means growing without pesticides. Therefore, we arrange a USDA transaction certificate for each and every cinnamon order to ensure organic production.
Our cinnamon must not only pass USDA certification; it must meet our own exacting standards for quality and taste. Therefore, you should buy the best quality organic cinnamon from us.
Our top-selling cinnamon grade
We produce the following cinnamon grades:
C5 Cinnamon Special
C5 Cinnamon
H1 Cinnamon
H2 Cinnamon
01, 02, and 03 Quillings
Cinnamon Oil
Apart from the above grades, we also produce other grades such as C4, M4, and M5 for client requirements.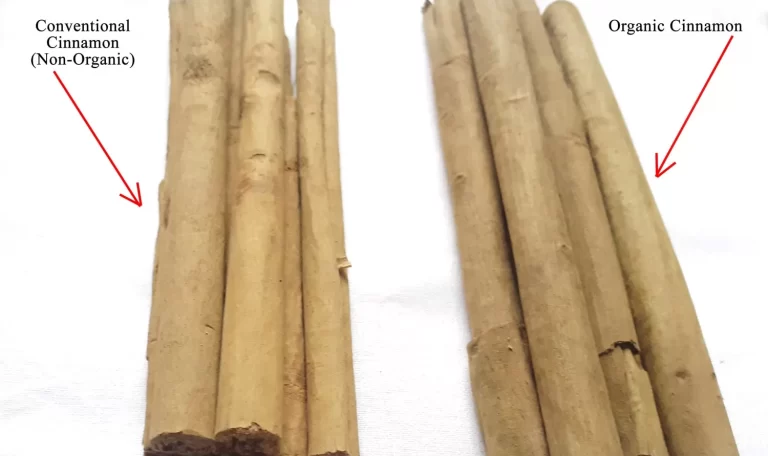 How do we produce organic cinnamon (true 100% certified organic)?
As an organic cinnamon supplier, we must be careful to make sure that the cinnamon bark doesn't get contaminated at any stage. That includes things like the bags that we put our harvest into and send around the world.
However, for the production, we use cinnamon from selected organic estates as well as our own estate. Importantly, we never do the surfer treatment for the cinnamon bark. Therefore, you will see it is a little darker in color compared with conventional cinnamon.
We all have a liability to grow organically in a safe global environment. In addition, by choosing organically grown cinnamon, you support change that starts at the level of the cinnamon-growing communities. Therefore, it benefits people and the planet for generations to come.